Our Battery :1.Factory History:We are a battery factory established in
2008 in Shenzhen, China.10 years experienced in batterydesign,Production and Sales.
2.Quality Assurance:
A:No Leakage:100% leak-proof Power Seal Technology and Anti-explosion.
B:No Hg&Cd:Environmental Friendly.
C:Long Lasting:20%-30% Longer time compared with most Chinese Battery.
3.OEM Artworks Design:
We have experienced artworks designer and design artworks free for you.
Spécification:
Battery Model

501554

Capacity

400mah

Cell Type

Lthium polymer battery

Nominal Voltage

3.7V

Max Voltage

4.2V

Protection IC

Double IC over- discharging, over-charging, over-current and short-circuit protection

Dimension

Thickness: 5.0±0.2mm

Width: 15±0.2mm

Length:54±0.2mm
Emballage: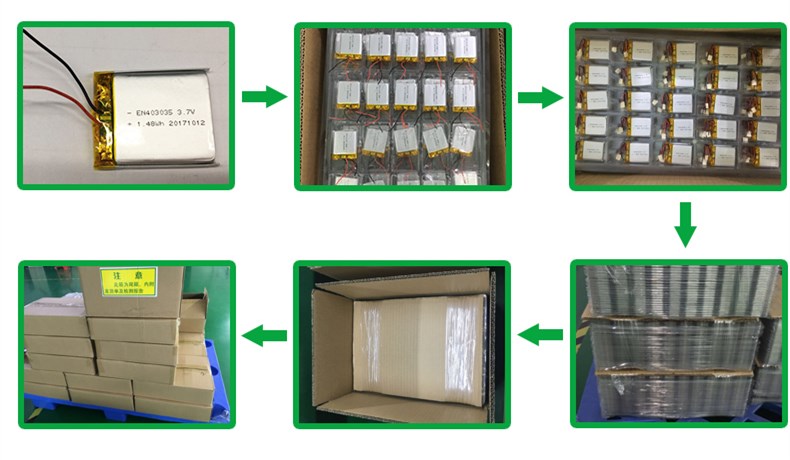 Profil de construction de la batterie: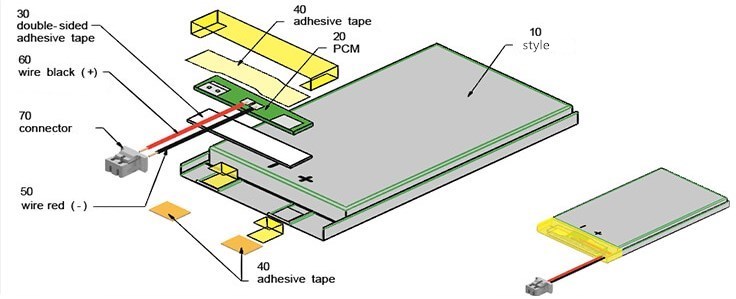 Information additionnelle:
1. Certification: UL, CE, CCC, BIS, CEI, ROHS, MSDS
2. MOQ: 10000
3. Garantie: 12 mois
4. Délai de livraison: 15-30 jours
5. limite de paiement: par TT, LC
6. Manière d'expédition: Par la mer, par avion, par courrier express tel que DHL, EMS, UPS, TNT, etc.
7. Port: Shenzhen, Hong Kong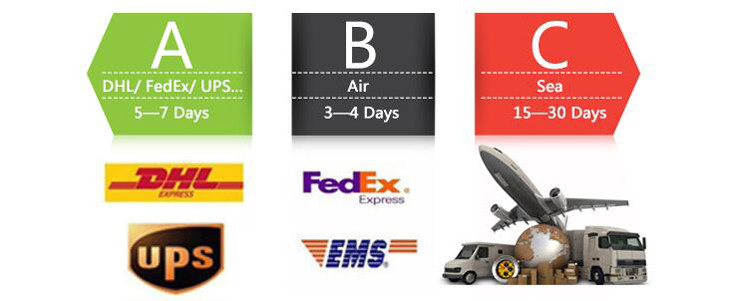 Attention:
1.Utilisez un chargeur original ou fiable;
2. Ne jetez pas la batterie dans le feu ou dans l'eau;
3.Pour éviter de le maintenir à une température supérieure à 45 degrés, cela pourrait provoquer une explosion;
4. Ne pas appuyer ou le laisser tomber de la haute altitude;
5.Pour éviter les courts-circuits, ne le mettez jamais avec des conducteurs tels que des clés, des pièces de monnaie, etc.
6. Gardez la batterie dans un endroit sec et frais si elle est en veille.
Application de la batterie: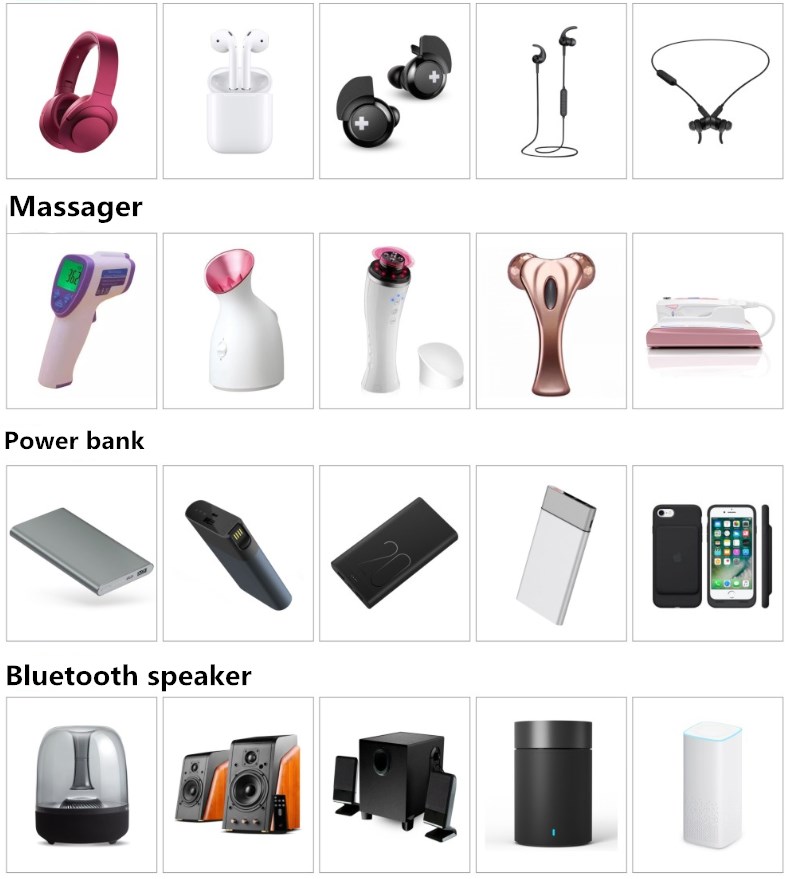 Présentation De L'Entreprise:
Shewnzhen Powecome, le siège de Powercome groupe, se concentre sur la R & D et la production de différents types de batteries, batteries lithium-ion, batteries lithium-polymère, cellules 18650, pack batteries, etc. Avec ses équipes hautement efficaces composées d'ingénieurs, de commerciaux, de responsables de la production et de la qualité, ainsi que Système de contrôle de la qualité très strict (avec certifications GB / T 19001-2008 / ISO 9001: 2008) , Powercome Electronic est en mesure de fournir des services OEM & ODM de manière efficace avec des normes de qualité dépassant les attentes.
Groupes de Produits : Batterie Lithium Polymère > Batterie Li-Po pour produits électroniques